THE CREATORS OF CURIOUS GEORGE.
The Reys This article came from The Times Picayune Newspaper (written prior to Margret Reys' death): Before Curious George, there was Zozo the chimp. Or was it Coco? As she turns 90, Margret Rey can be excused for forgetting the particulars. "It was something very foolish. One of those cutesy names," Rey said in a recent interview, retelling the story of how the children's classic about a naughty monkey came into being. The seven Curious George books have sold 12.5 million copies.
An anthology of the seven issued last year, "The Complete Adventures of Curious George," is in its second printing. After their marriage, she and her husband, Hans Augusto Rey, settled in Paris, where they collaborated on the 1939 book "Rafi et les Neuf Singes" (translates to: Rafi and the Nine Monkeys). One of the "Nine Monkeys" of the title was a prototype for George. They fled France in 1940, just ahead of Nazi forces, and moved to the United States. Houghton Mifflin Co. bought "Curious George" during their first week in the United States. It was published in 1941, and the Reys wrote seven Curious George books over the next 25 years. "He became very much a figure of his own. He knew what he could do and couldn't do. He became a person," Margret Rey said.
| | |
| --- | --- |
| | |
This came from the inside of one of my Curious George Calendars: Since his first appearance in the 1940s, Curious George has been a favorite childhood friend for kids around the world. The little monkey with a lot of curiosity did everything children were tempted to do--riding through the city on top of a bus and getting tangled in a giant pot of spaghetti. Luckily his friend, the man in the yellow hat, was there to help him out of his scrapes. And even though being curious got George in a lot of trouble, he always made friends along the way.
As with many of our most beloved illustrated characters, Curious George, came to us almost by accident. His creators, H.A. and Margret Rey, were living in Montamarte, France when they began doing sketches of a giraffe for a French newspaper. The publishers liked the original drawings so much they asked them to work on a children's book. The result was Cecily G. And it was here that we saw Curious George for the first time.
The Reys had already written the first Curious George book when they were forced to flee Paris in 1940. After arriving safely in the United States with the manuscript intact, the Reys had it published by Houghton Mifflin in 1941. Since then, Curious George has been printed in Japanese, French, Afrikaans, Portuguese, Swedish, German, Spanish, Chinese, Danish, and Norwegian. Quite a lot of rone small mischevious monkey! It seems certain that Curious George will monkey his way into the hearts of children, and adults, around the world for many generations to come.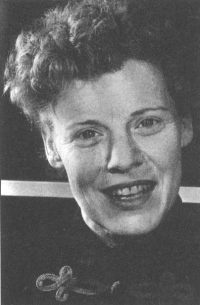 Article typed up and Courtesy of Todd's Curious George Galore